Main content starts here, tab to start navigating
Dough Boy Pizza is at the center of a multi-billion pizza industry. We are
franchising expanding all over the the U. S. and internationally. With our
proprietary Neapolitan crust and pizza sauce, made right in Atlanta, GA , to
quality toppings and our famous Garlic Butter Parmesan Crust, we're on a
mission to expand the Smart Pizza Shop movement.
Our crust is made at a central bakery in Naples, Italy, for a consistently
delicious customer experience and simplified in-store operation that is
completely driven by innovative technology right at our counter . Pair it with
quick-cook technology and you get low labor, small footprints, affordable
build-outs, high throughput, and supply chain flexibility.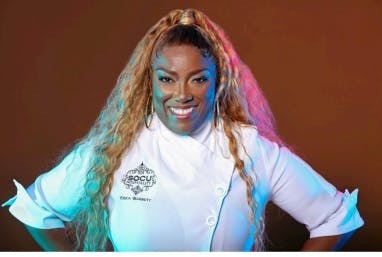 We started the Smart Pizza Shop Movement!
Chef Erica Barrett created a pizza powerhouse in 150 sq. ft in Birmingham,
AL She named it her first smart pizza shop because of her calculated formula
for success and heavy use of technology . Dough Boy is quickly growing into
a national brand. We cracked the code to building thriving pizza shops that
are fun, profitable, easy to run and most of all high- quality great tasting
pizza.

Ryan Cameron- First Franchisee
The smart kitchen concept by Chef Erica is ahead of its time . The opportunity to create a separate stream of income was a no brainer !
Franchise A Smart Restaurant of the Future
Liquid Capital
We recommend having at least $100,000 in liquid capital.
Total Investment
The total investment necessary to begin operating a Dough Boy Pizza Franchise ranges from $100,500 – $322,200.
Low Royalty Fees
Benefit from a low $25,000 franchise fee and 8% of Gross sales royalty fee, 1% National Marketing & Promotion Fees.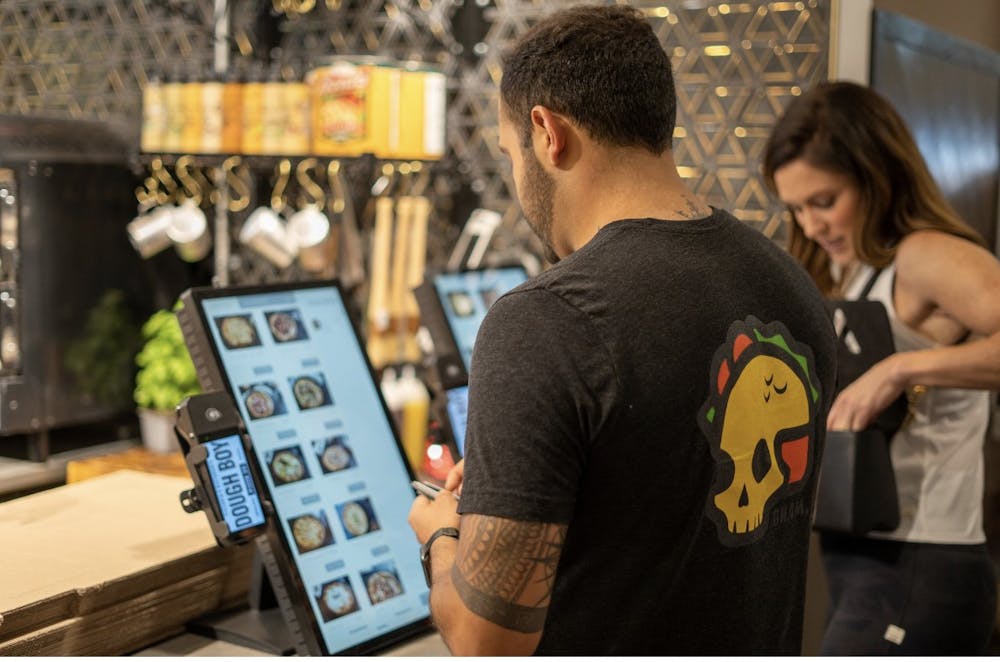 Dough Boy Pizza Co. Steps To Ownership
Our Dough Boy Pizza corporate team is devoted to making your path to owning simple and straightforward. If you're looking to partner with an exciting and innovative concept driven by innovative technology, then your journey to owning can be completed in these 6 easy steps: